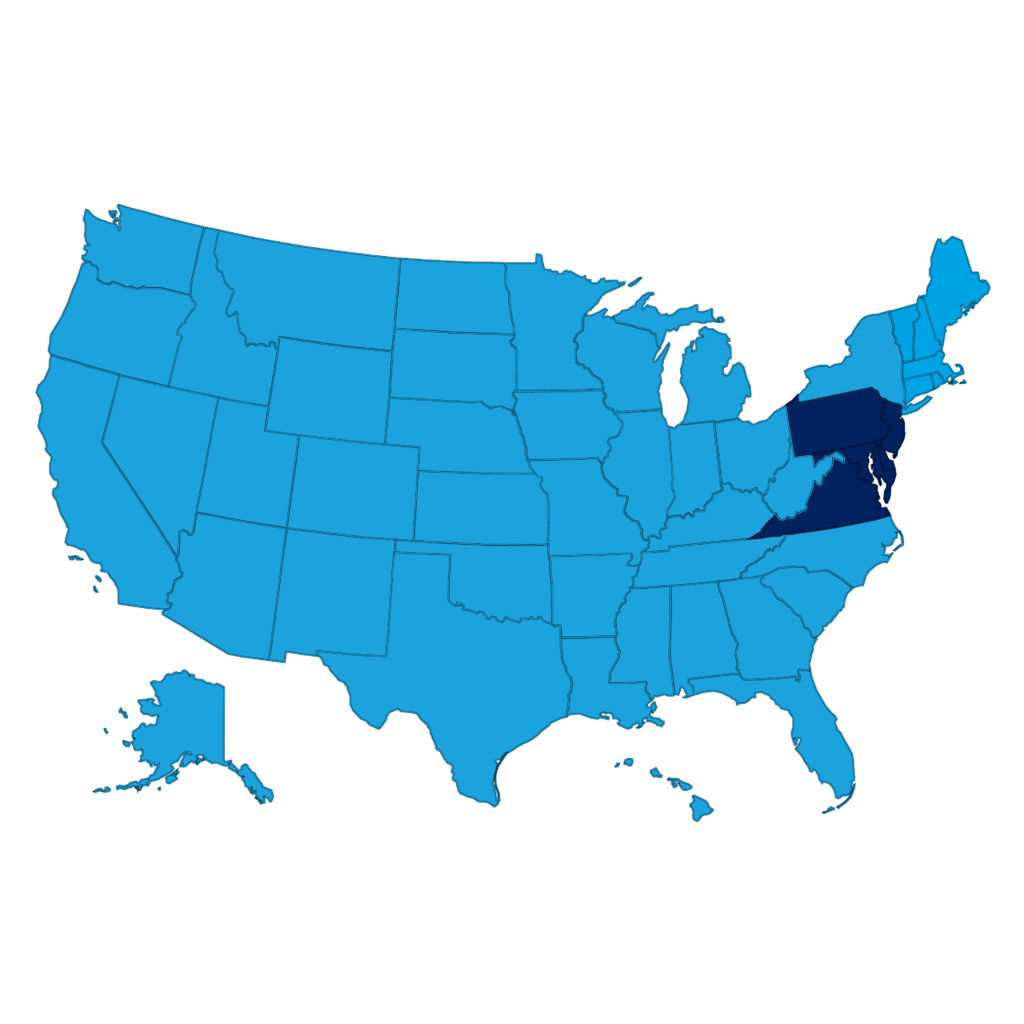 Whether you are located near our headquarters in Delaware or any where in the Mid-Atlantic Region, we have the staff and resources to serve your needs.
Proudly Serving Your Painting Needs in Delaware, Maryland, Virginia, Pennsylvania and New Jersey
Note: Were are willing to travel to and have before worked with businesses and performed projects outside of the Mid-Atlantic Region. We've worked in cities such as Albany, Syracuse, Charleston and several other cities along the entire east coast. We will definitely consider working outside of our service area depending on your project size or needs. Still interested? Let's have a chat.
Give us a call today to get started: (302) 326-2412.